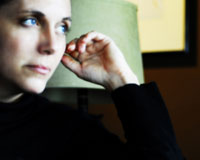 It took me years to understand why I do this, why photography? I was given the gift to see beautiful light so that I can give people tangible keepsakes from the photographs I take. But I understand that the photos might not be fully appreciated until time has passed, perhaps years. I'm okay with this arrangement because I know your photographs will become priceless over time, and I'm honored to be part of that process. Someday, maybe 100 years from now someone in your family will have your photos. They'll turn them over in their hands to see what's written on the back (that's what we do, right?) and they'll know they're holding pieces of history that are beyond price. I know this because I've experienced it. I am the keeper of the tangible priceless memories in my family.
So, a little about me…I'm a wife, mother of four children, I grew up riding and jumping horses, and I also won a state and world title in ballroom dancing by the time I was 16. I've known my two best friends since we were born, and laughter is an essential part of my life. I love God, my family, rain, Jane Austen novels, how sunsets are different every day, and the first 50mm 1.4 prime lens I ever owned. (I still have it). And I also love the obvious: cheese and chocolate, not necessarily in that order.
I've been photographing weddings since 1998, portraits began in the early 1990s; it was a journey I began with film, although now I mostly shoot digital. I believe in keeping film alive so I still use it at weddings or in my personal work.
Looking back, I see that my path to photography started when I was a child. I was raised in a home that subscribed to National Geographic magazine so I was saturated with good photography from an early age. My parents liked to travel, and since I was the youngest of my 3 older siblings (by 12 years), I had the opportunity to go with my parents to many of the places I saw in those magazines. When I was in high school, I went to Europe with my best friend and our parents. Her dad – who was a professional photographer – gave her one of his old cameras to use on the trip. As I watched her taking pictures, I had an overwhelming feeling that someday I would be a photographer. I've never forgotten that moment.
My father gave me the first professional camera I owned, the Nikon F2A. I cut my photographic teeth on one of the finest 35mm film cameras, and it still takes great pictures. I've taken that rig all over the world, and I shot my first wedding with it, manual focus and all.
My love for photography grew out of my love for the past; my memories are preserved by photographs. The feelings evoked from just one image can be very powerful, and I think that's why people love looking at their family photos. They take us back and grant us time to feel those moments again, to learn about our history, what and who came before us.
Ansel Adams said:
"We don't make a photograph just with a camera; we bring to the act of photography all the books we have read, the movies we have seen, the music we have heard, the people we have loved." -Ansel Adams
To that, I will add, and the depths to which I feel joy, sorrow, loss, and love. The longer I live and see the world in all its tainted glory the more I appreciate life, the raggedness of the rough edges, the sweetness of the small everyday moments.
Remember that your photographs will be passed down through generations, it's important to preserve them through print for people to hold. Make them last, so your great-great grandchildren will have the chance to know you, your smiles and laughter and life. Priceless indeed.

Tammy

Save
Save
Save
Save
Save
Save
Save
Save
Save
Save
Save
Save
Save
Save
Save
Save
Save
Save
Save
Save
Save
Save
Save
Save
Save
Save
Save
Save
Save
Save